Shopping Cart
Your Cart is Empty
There was an error with PayPal
Click here to try again
Thank you for your business!
You should be receiving an order confirmation from Paypal shortly.
Exit Shopping Cart
| | |
| --- | --- |
| Posted on October 13, 2020 at 1:10 PM | |
Good Afternoon Ginchers,
Time for Tune in Tuesday ... and the Homerun heard round the world!  Sixty years ago today, the greatest homerun in baseball history took place ... Game 7 of the World Series ... Underdog Pittsburgh Pirates vs. Powerhouse New York Yankees.  New York had Mantle and Marris ... Pittsburgh had Bill Mazeroski and a team full of heroes like Robert Clemente, Hal Smith, Bob Friend, Elroy Face, Harvey Haddix, Dick Groat, Bill Verdon, Bob Skinner, Smokey Burgess ... and the list goes on.  Bottom of the ninth second baseman Bill Mazeroski, known for his skills as an infielder with soft hands, steps to the plate and hits the most famous, game winning homerun in Baseball History!  Well, today thanks to our friends Ya Jagoff, John Chamberlin and Rachael Rennebeck, a podcast took place at the Bill Mazeroski Monument at PNC Park.  The guests were Greg Brown, announcer for the Pirates, Steve Blass, Pitrching hero and major player in the 1971 World Series, and myself, Johnny Angel, friend and fan of the great Maz!  It was a beautiful day and the stories were fantastic.  Steve told inside tidbits of how great and important Maz is and Greg told his views of the historic day.  I, as usual, talked about my love of the game and the heroes of the sport.  You can watch the podcast by going to the YaJagoff Facebook page.  A small crowd gathered and it was like going back in history 60 years.  I immediately forgot about the ugly goings on in today's world and found some moments of pure happiness.  I went back to being a kid again listening to the Pirates on the radio with Bob Prince painting the Picture.  Words of joy as taught to us by Bob Prince like "A Bug on the Rug", Maz and his Hoover (Double Play)", "Kiss it goodbye" and of coarse the golden phrase of the Bucco's ... "We had 'em All the way ... Beat 'em Bucs"!  It's amazing that a man, a true example of a common Pittsburgher, a humble man that played the game for what it was ... a game ... a man that never looked for fame but a man that showed the importance of the fundamentals of Baseball and the joys  of the great American Past Time, is still celebrated and loved by so many.  What a day today ... haven't felt this good in a long time ... THANKS MAZ ... you're the Greatest!  Till tomorrow, stay safe, stay healthy, help a neighbor when you can ... and, GOD Bless!
Johnny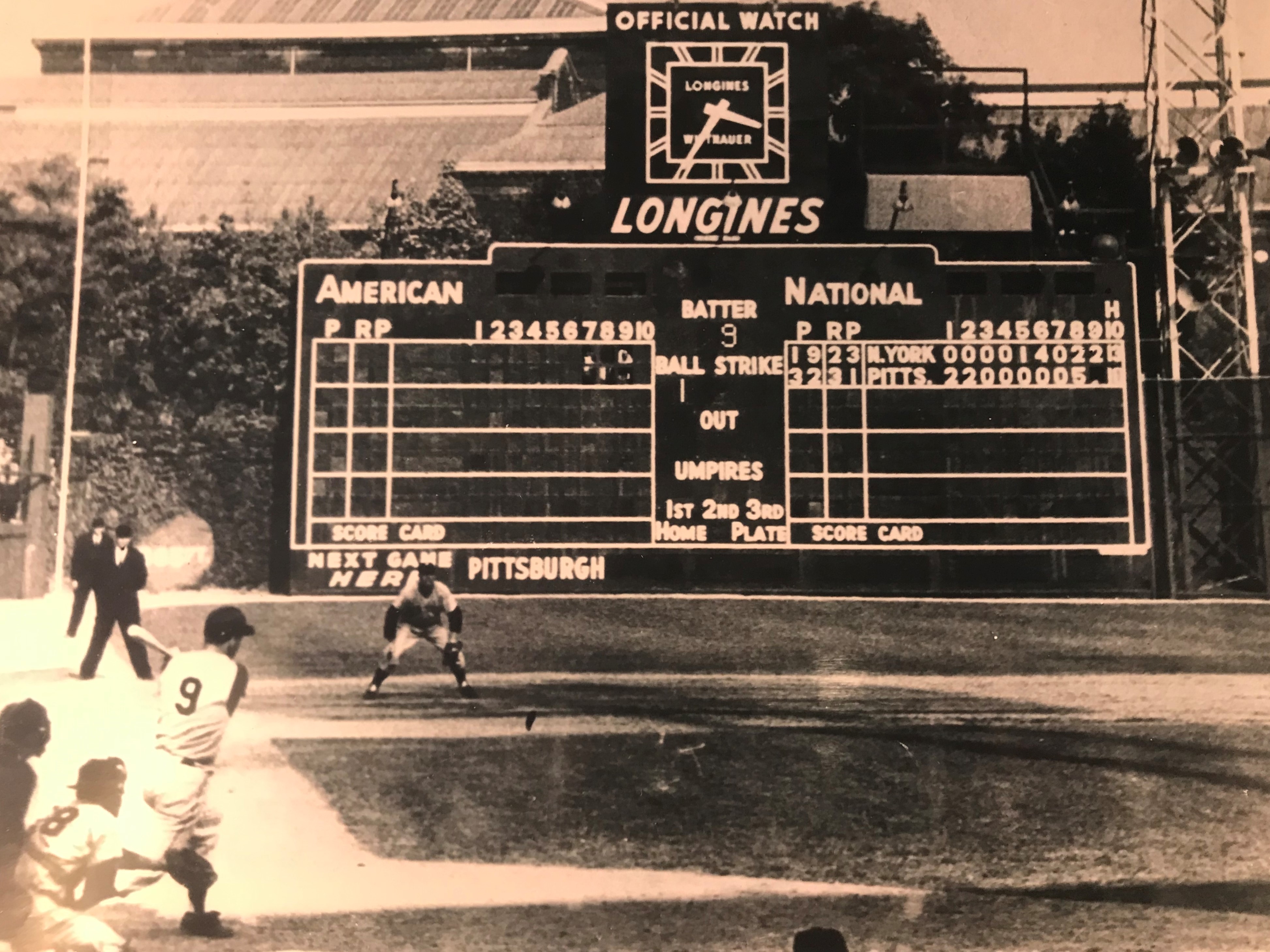 Categories: None
/