Shopping Cart
Your Cart is Empty
There was an error with PayPal
Click here to try again
Thank you for your business!
You should be receiving an order confirmation from Paypal shortly.
Exit Shopping Cart
| | |
| --- | --- |
| Posted on October 12, 2020 at 1:10 PM | |
Good afternoon Ginchers,
Let's take a minute to zoom in on Mo' Music Monday ... Melvin "Blue" Franklin ... Temptation!  As many of you already know from my radio shows and personal interviews, my all time favorite vocal group is the Temptations.  My favorite make up of the Temptations is the original Fab Five with Otis Williams, Melvin Franklin, Paul Williams, Eddie Kenricks and David Ruffin.  My favorite Temptation of all time through all of the changes and re-building is the one and only, Blue, Melvin Franklin.  He is the co-founder of the Temptations, is one of the all time greatest Bass Voices in modern music and by far the friendliest man I ever met.  Melvin was sort of the spokesman for the group but was more laid back and appreciated smaller crowds where he could just relax and be hjimself.  I remember one concert that we were on with the Temptations and we were back stage mid afternoon before the concert was to begin.  Bubba and I were sitting and talking with Levi Stubbs when Melvin walked by and joined us.  The conversation went on for some time but the amazing part of this experience was the conversation.  Just four guys who loved music and what they do, sitting and talking like old friends feeding the squirrels on a park bench.  No egos or star treatment, no crying out for their privacy ... just men talking and enjoing each others company.  It was at this time that I saw the real Blue, not the superstar on stage but the deep kindness of a man who enjoyed his life.  Blue was born David Melvin English on October 12, 1942 in Montgomery, Alabama but grew up in Detroit, Michigan and took his step fathers last name as his stage name ... Melvin Franklin.  He was given the nickname "Blue"by his friends.  Melvin sang in many groups before becoming the Temptations including the Voice Masters with Lamont Dozier and David Ruffin.  He also performed with Richard Street at this time who was with the Magestics and Monitors before becoming a Temptation.  In 1958 Melvin's classmate, Otis Williams, invited him to sing with his group Otis Williams and the Siberians and not long after that formed a group with Paul Williams and Eddie Kendricks called the Elgins.  In 1961 they were signed with Motown as a new group called the Temptations.  If you want more info on the roots of the group check out the movie "The Temptations" filmed here in Pittsburgh or stop down my museum and check out the original script that Otis gave me when I helped find some locations that resembled Detroit for the movie.  We lost the great Melvin Franklin in February of 1995.  He will remain in my memories forever as the kind, fantastic, always smiling Bassman of the greatest soul group ever ... the Temptations.  Till tomorrow, stay safe, stay healthy, help a neighbor when you can ... and, GOD Bless!
Johnny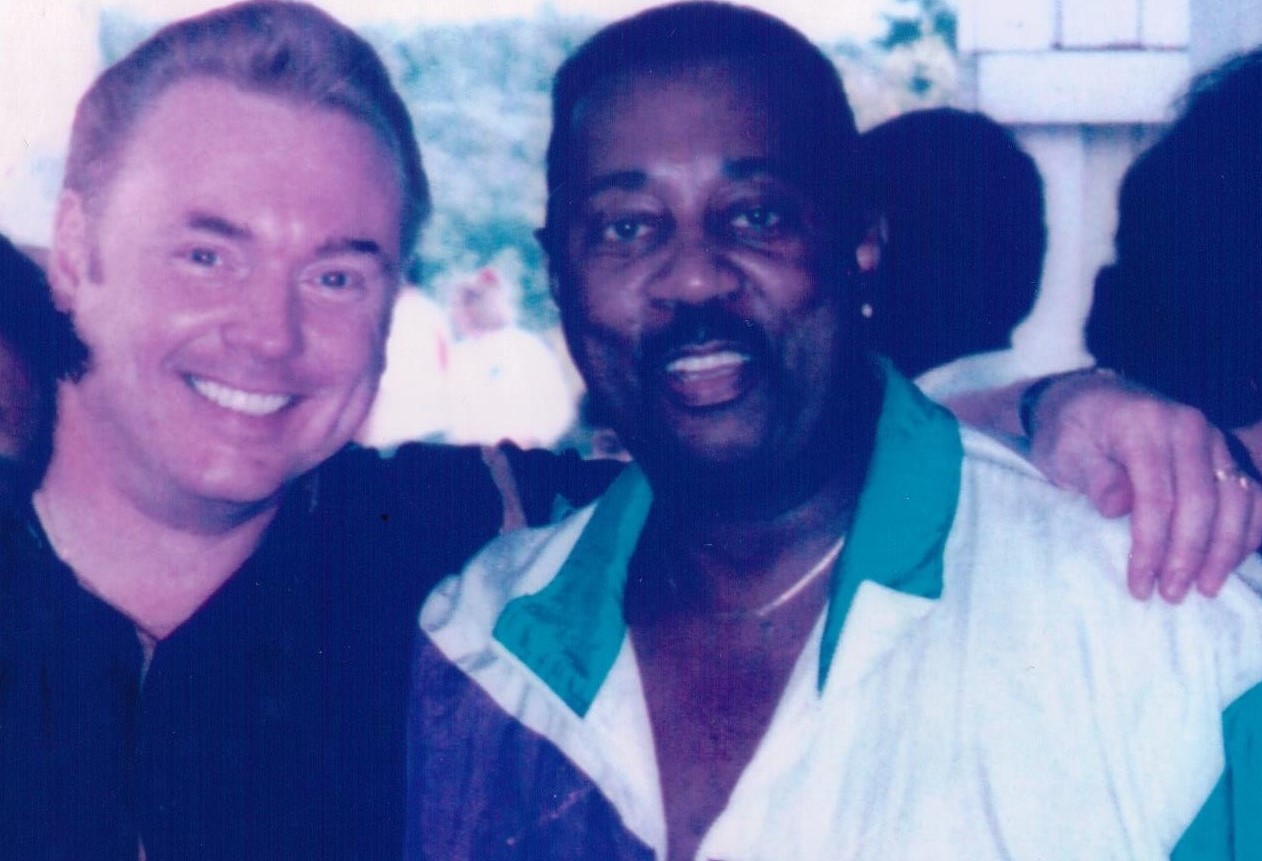 Categories: None
/