Shopping Cart
Your Cart is Empty
There was an error with PayPal
Click here to try again
Thank you for your business!
You should be receiving an order confirmation from Paypal shortly.
Exit Shopping Cart
| | |
| --- | --- |
| Posted on September 25, 2020 at 9:35 AM | |
Mornin' Ginchers,
Are you ready for the week-end?  Well here is another edition of Feature Friday ... Ronnie Haig ... Don't cha Hear Me Callin' Baby?  If you are from the 'Burgh, if you ever listened to Mad Mike Metro, if you ever went to a West View Danceland Oldies Dance ... then you know Ronnie Haig and "Don't Cha Hear Me Callin' Baby!  Let's start with Ronnie and then get into Mad Mike's association.  Ronnie Haig was born Ron Hege in 1939, Indianapolis, Indiana.  He began playing guitar at 6 and in his late teens met a DooWop Vocal group called the 5 Stars.  He recorded with the 5 Stars at Note Records, playing guitar for them on "Pickin' On The Wrong Chicken".  They record company also recorded Ronnie doing a solo record called "Don't You Hear Me Calling Baby".  Somehow it was later released on the ABC- Paramount Label also.  It never made it on the National scene but it was a huge hit here in Pittsburgh, thanks to Mad Mike Metro.  Mad Mike, played the record on his WZUM radio show and especially at his dances ... the kids went wild over the record and loved the controversial lyrics.  Ronnie played with several groups during this period and played guitar on some of the Students records.  He was very well known in the Rock-a-billy and Country world and a relic in the old school rock and DooWop culture.  I remember the first time I met Ronnie, he was a funny, old school, laid back musician with a ton of stories.  I told Ronnie that I would love to have him come into Pittsburgh and do a show with us (Johnny Angel & the Halos), he said he would love to come back to Pittsburgh since Pittsburgh helped with his record.  Well, we put a show together at the Emerald Room Theater and we backed Ronnie in the show.  It was an informative, trip through the early days of Rock and Roll and Rock-a-billy music.  We especially enjoyed performing "Don't You Hear Me Calling Baby" with Him and sharing stories afterward with him and Mad Mike.  Ronnie gave me a record he recorded in honor of Porky Chedwick called Pork's Chop Boogie and several others he recorded later in his career.  Ronnie is among the many artists that should have had more hit records and his name should have been much bigger than it was throughout the music industry.  I miss the Emerald Room and the artists that we performed with over the years but one of my fondest memories of those days was singing back-up for Ronnie Haig on "Don't You Hear Me Calling Baby!"  Till tomorrow, stay safe, stay healthy, help a neighbor when you can ... and, GOD Bless!
Johnny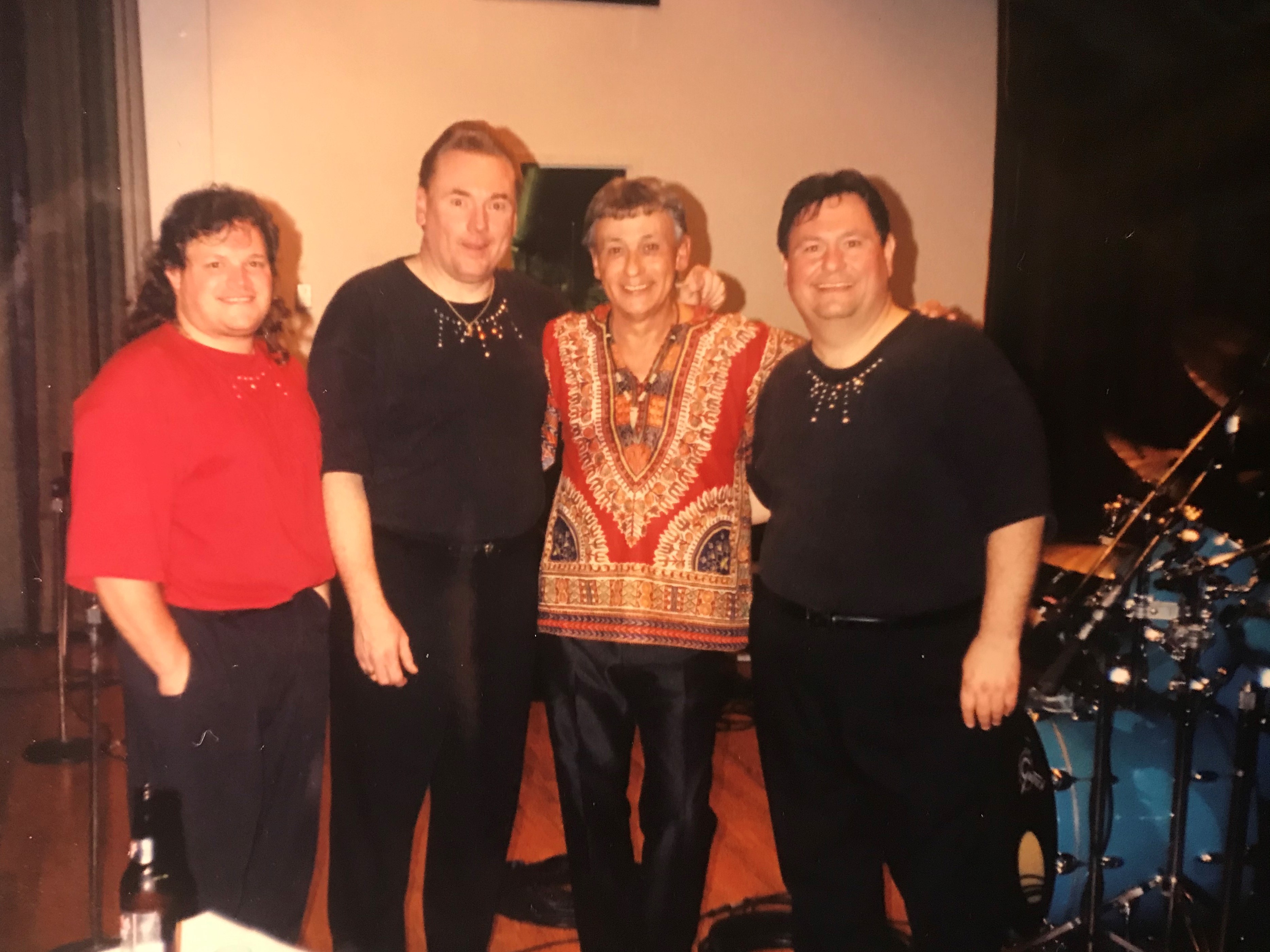 Categories: None
/