Shopping Cart
Your Cart is Empty
There was an error with PayPal
Click here to try again
Thank you for your business!
You should be receiving an order confirmation from Paypal shortly.
Exit Shopping Cart
| | |
| --- | --- |
| Posted on September 22, 2020 at 10:15 AM | |
Mornin' Ginchers,
Are you ready to Tune in Tuesday?  Welll then, how about a little flashback on Bob Mack and ... the Hanky Panky?  Some of my fondest memories of growing up in Pittsburgh during the 1960's were the Teen Dances, the music, going to the dances and performing at the dances.  We were so lucky to grow up in the 'Burgh and had so many great dance halls, teen dance halls in the area ... there was the White Elephant, the Lebanon Lodge, Teen Scene, Wildwood Lodge and so many more ... in fact one of our legendary DJ's and teen music show promoters of the era was Bob Mack who at one time built a Pittsburgh Area music empire with a string of fourteen teen clubs.  Bob booked National acts to come to the 'Burgh to perform at these clubs, he had a stable of jocks that played the music that us young rebels longed for.  In 1962 Bob started his own record label called Romac Records and later was involved with the Viscount Record label.  My favorite story of Bob Mack was his association with the song "Hanky Panky".  Bob Mack had a record store called "Tri State Records" and in 1966 he bought a record collection from a Notre Dame student.  In that collection was a record by the Shondells called Hanky Panky.  Bob liked the record and began playing it at his dances and soon other jocks picked it up and started to play it.  Due to the heavy responses for this record local radio stations began playing it and it soon became a hit in the 'Burgh.  Bob tried to find the owner of Snap Records to see if he could bring the Shondells to Pittsburgh but the record company had gone out of businesss.  The owner did put Bob in contact with the lead singer of the Shondells but the group had broken up.  Bob Mack brought Tommy Jackson (Soon to be Tommy James and the Shondells) to Pittsburgh to try to find a band to be the new Shondells.  Bob Mack took him to the Thunderbird Room in Greensburg where the Racontuers were playing ... Tommy loved the group, they hooked up, went to New York to meet with Roulette Records ... and the rest is Tommy James and the Shondells History.  Now there is a lot more story to be told... so I'll have to save it for another blog and get some more input from Mike Vale (original member of the Racontuers, member of the newly formed Shondells and co-writer of most of the Shondells hit records).  Bob Mack is one of the Pittsburgh Music Pioneers and promoters that helped make the 'Burgh a music pathway to stardom.  Till tomorrow, stay safe, stay healthy, help a neighbor when you can ... and, GOD Bless!
Johnny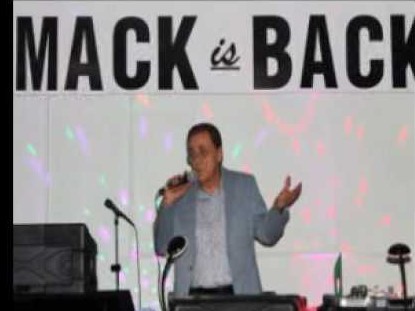 Categories: None
/